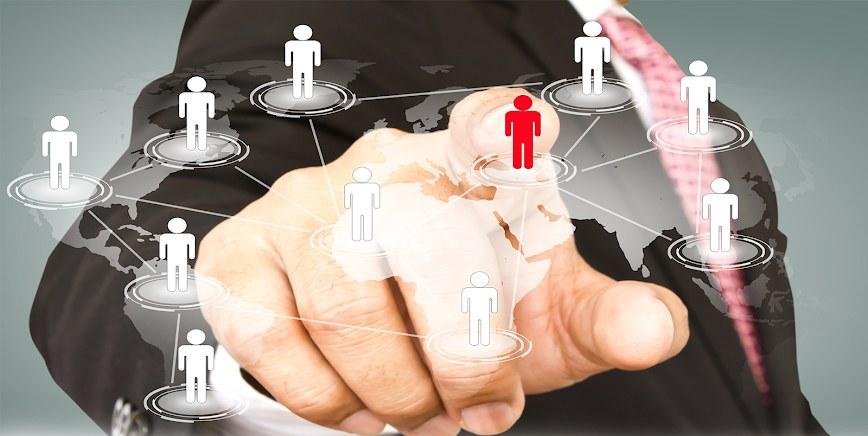 Introduction: 
In today's competitive business world, organizations recognize the Staffing selection process crucial role in success. By assembling the right team, companies can attain their goals, foster innovation, and swiftly adapt to the ever-changing market dynamics. Leading talent solutions provider, Growel Softech, is a trusted partner for businesses optimizing their workforce. This blog post explores how Growel Softech empowers organizations with strategic talent solutions in today's evolving business environment.
Comprehensive Talent Acquisition
Growel Softech offers a strategic staffing selection process to attract top-tier professionals aligned with unique organizational needs. Growel Softech's experienced recruiters tap industry knowledge and networks to offer clients a diverse talent pool. By adopting this strategic approach to talent acquisition, companies can build high-performing teams and gain a competitive edge.
Growel Softech goes beyond the traditional staffing selection process, prioritizing client satisfaction and fostering business growth. They provide holistic workforce solutions that cover every aspect of talent management, from acquisition to retention and development. Growel Softech tailors staffing strategies to match clients' objectives and culture for ideal candidates. With advanced tech and industry know-how, dedicated recruiters identify top talent and smoothly integrate them into client teams. Partnering with Growel Softech optimizes staffing, unlocking human capital's full potential for long-term success.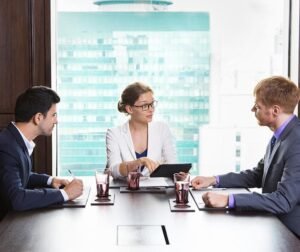 Agile Staffing Solutions
Companies need the ability to adjust their workforce rapidly in response to changing business requirements. Growel Softech offers agile staffing solutions that enable organizations to easily expand or downsize their teams. From short-term projects to long-term contracts, Growel Softech's vast pool of talent ensures efficient staffing fulfillment. This empowers businesses to maximize their resources and respond swiftly to market changes.
In today's dynamic business environment, organizations need an adaptable staffing selection process. Growel Softech offers flexible workforce options, enabling companies to adjust team sizes as needed. With a vast network of skilled professionals, we can quickly deploy talent for projects and contracts. This operational agility enables businesses to optimize their resources, proactively navigate market shifts, and seize emerging opportunities. Partnering with Growel Softech leverages a responsive, scalable workforce for sustained success and competitiveness.
Talent Development and Training 
Growel Softech acknowledges the significance of fostering talent within organizations. Our talent development and training initiatives enhance individuals' skills to meet industry demands. Investing in employee growth fosters a culture of continuous learning, driving innovation and long-term success.
Growel Softech emphasizes investing in talent development for organizational success. Through their comprehensive and robust training initiatives, they strive to enhance the skills and capabilities of individuals. As the best recruitment company in India, Growel Softech promotes continuous learning, equipping employees to excel, innovate, and adapt in their roles. This partnership cultivates an agile, skilled workforce ready to navigate evolving business challenges and seize opportunities.
Strategic Workforce Management 
Optimizing workforce productivity and efficiency is of utmost importance for organizations striving to accomplish their strategic objectives. As the best staffing company in India, Growel Softech strategically manages workforces with robust processes and data-driven systems. Through data analysis, skill gap identification, and workforce planning, Growel Softech empowers companies to optimize talent potential with informed decisions.
In today's dynamic, competitive business world, optimizing workforce productivity is crucial for strategic success. Growel Softech acknowledges this imperative and offers comprehensive solutions for effective workforce management. By implementing robust processes and systems, Growel Softech assists businesses in strategically aligning and managing their workforce. Using advanced analytics and data insights, they help companies identify skill gaps, analyze workforce trends, and develop tailored workforce plans. With Growel Softech's expertise, organizations make informed decisions to unlock talent potential, drive excellence, and gain a competitive edge.
Technology-driven Solutions
In an era where technology continuously reshapes industries, businesses must embrace digital transformation to stay ahead. Growel Softech capitalizes on cutting-edge technologies and platforms to streamline talent acquisition, optimize recruitment processes, and enhance overall efficiency.  Using automation, AI, and data analytics, Growel Softech provides clients with data-driven insights and innovative talent solutions. Growel Softech empowers clients with comprehensive training and resources for digital literacy, enabling them to fully leverage available digital tools. This approach ensures businesses adopt technology and the mindset needed for effective digital transformation. With Growel Softech as a trusted partner, organizations confidently navigate the digital landscape, sustain growth, and lead in their industries.
Conclusion
In today's competitive business landscape, recognizing the strategic staffing selection process is crucial. As India's premier staffing company, Growel Softech offers a comprehensive range of talent solutions for organizations to achieve their objectives. Collaborating with Growel Softech grants access to top talent, agile responses to market changes, employee growth, and technology advantage. Embrace strategic talent solutions with Growel Softech to unlock your organization's full potential in an ever-evolving business landscape.