Introduction
In the ever-evolving landscape of today's business world, the quest for the right talent has become both a challenge and an opportunity for companies looking to thrive. This is where Growel Softech, steps in. With a profound understanding of the dynamic recruitment ecosystem, we have emerged as a beacon, connecting exceptional talent with businesses hungry for success. As a premier recruitment company in India, Growel Softech's innovative approach and unwavering commitment have truly transformed the way businesses and professionals intersect.
At Growel Softech, we understand that in the current competitive scenario, securing the right talent is pivotal for growth. Our journey revolves around being more than just a recruitment agency; we are a strategic partner invested in sculpting success stories. Our team of seasoned experts forms the backbone of our service, their deep understanding of diverse industries and the recruitment landscape positions us as industry leaders.
Growel Softech: Nurturing Excellence in Recruitment
Imagine a platform where aspirations meet expertise, where dreams are seamlessly transformed into realities. That's precisely what Growel Softech brings to the table. With a seasoned team of experts who possess an innate understanding of diverse industries, Growel Softech has carved a niche for itself. The company's comprehensive approach not only emphasizes finding the perfect candidate for the job but also fosters an environment that nurtures long-term growth.
From the moment a business engages with Growel Softech, a tapestry of possibilities unfolds. The journey starts with understanding the intricate threads that compose the fabric of the client's organization. Whether it's the corporate culture, the specific job requirements, or the long-term vision, Growel Softech takes a deep dive into every aspect. This meticulous attention to detail ensures that the candidates presented are not just a match on paper but a harmonious addition to the client's workforce.
Bridging the Gap: Connecting Talent and Businesses
The success of any organization hinges on its people. Growel Softech recognizes this fundamental truth and acts as a bridge that links remarkable talent with businesses seeking to excel. Through meticulous processes, extensive market research, and deep comprehension of industry trends, Growel Softech ensures that each match is not just a transaction but a partnership built on shared goals.
The journey of a candidate begins with understanding their unique strengths, aspirations, and potential. Growel Softech's team of experts goes beyond the surface, delving into the nuances that make each individual exceptional. This approach doesn't just stop at the moment of recruitment; it extends into the candidate's growth trajectory within the company.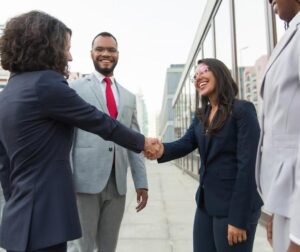 In the competitive realm of recruitment, Growel Softech stands out as a guiding light. Their extensive network and strategic alliances empower them to unearth hidden talent pools, making them a recruitment company in India that is second to none. Whether it's scouting for fresh graduates with untapped potential or identifying seasoned professionals who can bring fresh perspectives, Growel Softech has honed the art of connecting the dots.
Crafting Success Stories: A Personalized Approach
One size fits none – this is the guiding principle that propels Growel Softech forward. We understand that every business is unique, as is every individual. Hence, our approach to recruitment transcends generic methodologies. We take the time to understand the ethos of each organization we collaborate with, deciphering their DNA and cultural nuances. This, in turn, enables us to handpick candidates who don't just fulfill job descriptions but seamlessly integrate into the fabric of the company.
Moreover, for job seekers, Growel Softech is a trusted partner on their career journey. We go beyond simply matching qualifications with vacancies; we delve into personal aspirations, strengths, and growth trajectories. By doing so, we ensure that candidates are not just employees but essential building blocks in the growth stories of the businesses they join.
Our approach to matching talent with businesses is grounded in a deep understanding of the unique essence of both parties. For candidates, this means that we don't merely place you in a job; we help you find your professional home. We strive to connect you with opportunities that align with your long-term goals, ensuring that your career trajectory is both fulfilling and in sync with your aspirations.
As Growel Softech, our mission is to be more than just an intermediary in the recruitment process. We aspire to be facilitators of growth and transformation, connecting talent and businesses in a way that transcends transactional placements. We believe in crafting success stories that are built on a foundation of shared values, aligned visions, and mutual growth.
The Growel Softech Edge in Technology
In an era defined by digital transformation, Growel Softech stands at the forefront. Our technological prowess empowers us to identify trends before they become mainstream, staying ahead of the curve in the recruitment landscape. We leverage cutting-edge tools to analyze data, predict industry shifts, and gauge candidate potential. This synergy of human expertise and technological innovation places Growel Softech in a league of its own.
At Growel Softech, our commitment to innovation extends beyond technology. We believe in staying agile and adaptable, ready to embrace changes in the recruitment landscape. We invest in continuous learning and development for our team, ensuring that they are equipped with the latest insights and strategies. Our focus on staying informed about emerging trends allows us to provide you with solutions that are not just relevant but also visionary.
Conclusion
Growel Softech's journey is a testament to our commitment to excellence in recruitment. Our ability to weave together the threads of talent and business requirements has set us apart as a trusted partner in growth. As a distinguished recruitment company in India, we continue to redefine industry norms, proving that when passion meets professionalism, extraordinary outcomes are inevitable.
So, whether you're a business aiming for the pinnacle of success or a professional seeking the perfect platform to shine, remember that Growel Softech is more than a consultancy – it's a bridge to boundless opportunities.
Discover how Growel Softech can transform your recruitment experience. Connect with us today and embark on a journey of unparalleled growth.