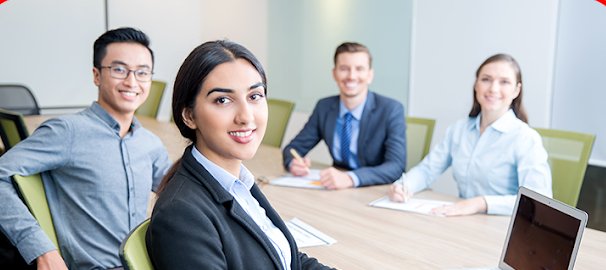 Small businesses often face unique challenges when it comes to hiring and maintaining a talented workforce. They need the flexibility to scale their teams according to fluctuating workloads without the long-term commitments that come with traditional hiring. This is where contract staffing services come into play. In this article, we'll explore the benefits of contract staffing for small businesses and introduce you to an industry leader in this space:
Growel Softech.
The Need for Contract Staffing in Small Businesses
Flexibility
Small businesses often need to adapt quickly to changing market conditions. Contract staffing provides the flexibility to bring in skilled professionals for specific projects or to cover peak workloads. Hire candidates on an hourly basis or When the project ends, so does the commitment, allowing for cost savings and resource allocation where it's needed most.
Cost Efficiency
Hiring full-time employees involves costs beyond just salaries, such as benefits, training, and overhead. Contract staffing allows small businesses to access specialized skills without the long-term financial commitment, making it a cost-effective solution.
Access to Specialized Talent
Small businesses may not always have the in-house expertise required for certain projects or roles. Contract staffing services can connect them with professionals who possess the specialized skills needed to achieve specific business goals.
Introducing Growel Softech
Growel Softech is a renowned staffing agency with a strong presence in the contract staffing industry. Let's explore why Growel Softech stands out as the ideal choice for small businesses.
Extensive Industry Experience
With over two decades of experience in the staffing and recruitment industry, Growel Softech has developed a deep understanding of the unique needs of small businesses. Their expertise allows them to tailor their services to meet the specific demands of these businesses.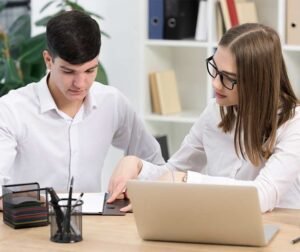 A Diverse Pool of Talent
Growel Softech maintains a vast network of skilled professionals across various domains and industries. This wide talent pool ensures that they can match small businesses with the right expertise, regardless of the niche.
Rigorous Candidate Evaluation
When you partner with Growel Softech, you can be confident that you'll receive qualified candidates. They conduct thorough assessments, interviews, and reference checks to ensure that the candidates meet the required technical and cultural fit.
Customized Solutions
Growel Softech recognizes that each small business is unique. They work closely with you to understand your specific requirements and offer tailored solutions. Whether you need short-term assistance, a project-based hire, or a long-term contract, they can deliver.
How to Get Started
Ready to tap into the benefits of contract staffing services from Growel Softech for your small business? Here's a step-by-step guide to get you started:
Contact Growel Softech
Reach out to Growel Softech through their website or contact information. Discuss your small business's specific requirements and the nature of the project or role you need assistance with.
Candidate Selection
After gaining a clear understanding of your needs, Growel Softech will present you with a selection of pre-screened, qualified candidates.
Interview and Evaluation
Conduct interviews and assessments of the candidates to determine their fit for your small business, both technically and culturally.
Onboarding
Once you've selected a contract professional,
Growel Softech will guide you
through the onboarding process, ensuring a smooth transition.
Conclusion
Small businesses are the backbone of the global economy, and their success often hinges on the ability to adapt quickly, efficiently manage resources, and access specialized skills. Contract staffing services, particularly through a reputable agency like Growel Softech, offer the flexibility, expertise, and cost-efficiency that small businesses need to thrive.
By partnering with Growel Softech, you can streamline your hiring process, access top-tier professionals, and maintain the financial flexibility necessary to navigate the dynamic business landscape. Don't let staffing challenges hold your small business back. Choose Growel Softech and unlock the
power of contract staffing
to take your business to new heights.