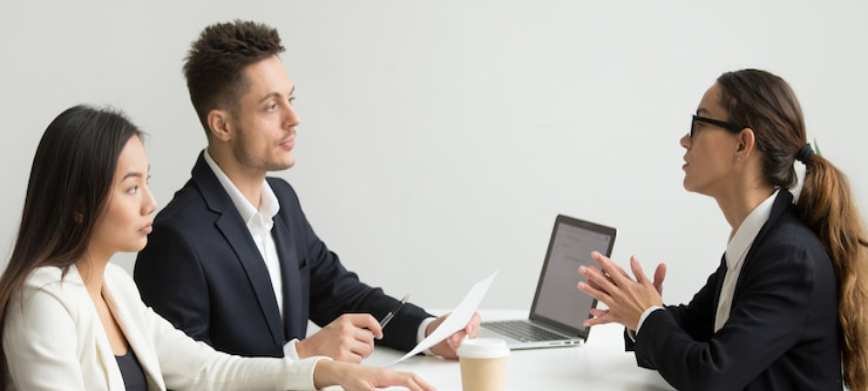 In the fast-paced world of business, finding the right talent to propel your organization forward can be a daunting task. With the job market becoming increasingly competitive, businesses are constantly in search of top-tier professionals to enhance their workforce. This is where recruitment agencies come into play. Pune, a thriving hub of IT and manufacturing companies in India, has seen a surge in the demand for recruitment agencies that can provide high-quality talent acquisition services. In this article, we'll explore the role of recruitment agencies in Pune and shed light on why Growel Softech stands out as a smart solution for all your business needs.
The Recruitment Challenge
Hiring the right talent is crucial for the growth and success of any business. However, the traditional recruitment process can be time-consuming, resource-draining, and often inefficient. It typically involves drafting job descriptions, advertising open positions, sifting through numerous resumes, conducting interviews, and managing the onboarding process. All these tasks demand significant time and effort from your HR team, which could be spent on more strategic activities.
Furthermore, identifying the right candidate who not only fits the job description but also aligns with your company culture and values can be a challenging endeavor. This is where recruitment agencies in Pune prove to be a game-changer for businesses.
The Rise of Recruitment Agencies in Pune
Pune, often referred to as the "Oxford of the East" due to its numerous educational institutions, has become a knowledge and IT hub in India. The city boasts a booming industrial sector, with a strong presence of IT, automotive, manufacturing, and engineering companies. As businesses continue to expand and evolve, the need for specialized talent has become more acute.
Recruitment agencies have recognized this demand and have risen to the occasion. They bridge the gap between businesses seeking top talent and job seekers looking for the right career opportunity. These agencies are well-versed in understanding the specific needs and skill sets required by different industries in Pune.
Why Choose a Recruitment Agency in Pune?
Expertise: Pune-based recruitment agencies, such as Growel Softech, have a deep understanding of the local job market and its nuances. We can quickly identify the skills and qualifications needed for various roles and tap into our extensive networks to find the right candidates.
Time Efficiency: By partnering with a recruitment agency, businesses can save time in the hiring process. Agencies maintain a pool of pre-screened, qualified candidates, allowing them to match job openings with potential candidates swiftly.
Cost Savings: The cost of hiring can be significant when done in-house. Recruitment agencies in Pune can help reduce this cost by streamlining the hiring process and minimizing the chances of making a wrong hire.
Quality Candidates: Agencies like Growel Softech have a rigorous selection process. We use our expertise to identify candidates who not only have the right qualifications but also the right cultural fit for your organization.
Flexibility: Whether your business needs temporary, permanent, or contract staff, recruitment agencies offer flexible solutions tailored to your requirements.
Introducing Growel Softech: Your Smart Solution
When it comes to recruitment agencies in Pune, Growel Softech emerges as a standout player. With years of experience and a strong presence in the Pune job market, Growel Softech offers a range of services that make them the perfect solution for all your business needs.
Industry Expertise:

Growel Softech specializes in IT recruitment, a significant domain in Pune's job market. They have a deep understanding of the IT sector's unique requirements, whether it's software development, IT infrastructure, or project management. This expertise ensures that you receive top-tier talent for your IT projects.
Wide Network

: One of the key strengths of Growel Softech is its vast network of professionals. They maintain an extensive database of qualified candidates, which allows them to respond quickly to your hiring needs.
Quality Over Quantity:

The agency believes in quality over quantity. Growel Softech is committed to finding candidates who not only meet the job description but also align with your organization's culture, values, and long-term goals. This commitment to quality ensures a higher success rate in hiring.
Comprehensive Services:

Growel Softech offers a wide range of services, including permanent staffing, contract staffing, and recruitment process outsourcing (RPO). Their flexibility in service options allows them to cater to a variety of business needs.
Seamless Process:

The agency's recruitment process is streamlined and efficient. They handle every aspect of the hiring process, from understanding your requirements to conducting interviews, background checks, and onboarding.
Cost-Effective Solutions:

Growel Softech understands the cost pressures businesses face. They offer cost-effective solutions that help you save on recruitment expenses.
Client-Centric Approach:

Customer satisfaction is at the core of their business. They prioritize building long-term relationships with their clients and aim to become a strategic partner in their hiring process.
Proven Track Record:

With a track record of successful placements and satisfied clients, Growel Softech has established itself as a trusted name in the recruitment industry in Pune.
How Growel Softech Can Help Your Business
Talent Acquisition: Whether you need to hire software developers, system administrators, project managers, or other IT professionals, Growel Softech can connect you with the right talent quickly and efficiently.
Customized Solutions: They understand that each business is unique. Growel Softech tailors its services to align with your specific needs and preferences.
Shorter Time-to-Hire: With a ready pool of candidates, Growel Softech reduces the time it takes to fill open positions, ensuring your projects progress without delays.
Risk Mitigation: Their rigorous screening process minimizes the risk of making wrong hires. This, in turn, saves you time and resources.
Resource Optimization: By outsourcing your recruitment to Growel Softech, your in-house HR team can focus on other strategic initiatives, enhancing overall productivity.
Market Insights: The agency provides valuable insights into the job market trends in Pune, helping you stay ahead of the competition.
Quality and Culture Fit: Growel Softech takes the time to understand your company's culture and values to ensure that candidates not only meet the job requirements but also fit seamlessly into your organization.
Conclusion
Recruitment agencies have become an indispensable resource for businesses looking to thrive in the competitive landscape of Pune's job market. Growel Softech, with its specialization in IT recruitment and a client-centric approach, stands out as a smart solution for all your business needs.
By partnering with Growel Softech, your business can streamline the hiring process, reduce costs, save time, and, most importantly, acquire top-quality talent that aligns with your organization's goals and culture. As Pune continues to grow as a technological and industrial powerhouse, having the right recruitment partner like Growel Softech can make all the difference in building a successful and dynamic workforce. Make the smart choice, and take your business to new heights with Growel Softech.
For businesses in Pune, the path to success starts with the right people. Growel Softech is here to help you find them.